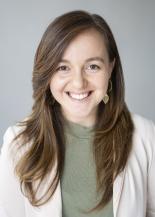 Cynthia Couette is doing a PhD in cotutelle in Political Science at Laval University and in Regulation and Governance at the Australian National University. She is doing her research under the supervision of Prof. Jean-Frédéric Morin and Prof. Susan K. Sell. Her doctoral research builds on her master's thesis and is focused on the influence of private actors in the global governance of pharmaceutical patents.
She completed her master's degree with research in International Studies (profile International Relations) at the Graduate School of International Studies, at Laval University. She also has a bachelor's degree in International Studies and Modern Languages, profile International Development.
On the side, Cynthia has been working as a Research Assistant for the chair's project The Polycentric Governance of the Earth's Orbital Space since 2021. She was first responsible for doing interviews before she joined the graphic visualization and analysis team.
Research interest
Global Governance
International Political Economy
Non-State Actors
Social Justice
Pharmaceutical Patents
Teaching
Teaching Assistant for the course POL-1005 International Relations and the Challenges of Globalization
No publication for this member