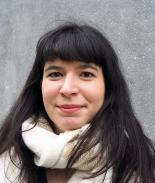 I am a PhD in Political Science/International Relations at the Graduate Institute for International and Development Studies in Geneva, Switzerland under the supervision of Professor Stephanie Hofmann. My thesis asks: why do some issue-areas shared among multiple multinational organizations become contentious, while others stay uncontroversial? I argue that complexity theory tools help to understand this conundrum by identifying that what cannot be explained by chance or rational choice is actually the result of underlying patterns, feedbacks loops, and interactions among and within multinational organizations. Empirically, I focus on crisis managment organizations intervening in Bangui, CAR and their headquarters Brussels (EU), New York (UN) and Geneva (UN) using an innovative mixed-methodology, combining social network analysis and stories-oriented interviewing techniques.
I obtained a bachelor's degree from McGill university and a master degree from Université de Montréal. My master thesis focused on the international community in Bosnia and Herzegovina.
Currently, I am a visiting researcher at the MacMillan Center, Yale University.
email: juliette.ganne@graduateinstitute.ch
website: julietteganne.com
Research interest
Global governance; Crisis management; European Union; Complex systems; Central African Republic; Regime complexity.
Teaching
Teaching assistant for International Governance, Qualitative Methods, and Political Relations in Time, and Statistics for International Relations Research I and II
No publication for this member