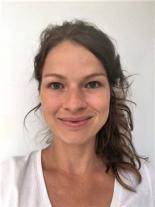 Veronique is enrolled in a joint PhD program in political science between Laval University (Québec, Can) and KU Leuven (Belgium). Her main research interest focuses on global environmental governance. For her thesis, she studies how the institutional design of international scientific advisory committees affects knowledge uptake. Empirically, she will look at several international scientific advisory committees in global environmental governance. She is particularly interested in lesser-known cases than IPCC and IPBES. On the theoretical front, her thesis will combine the IR literature on the design of institutions with S&TS studies. On methods, she plans on combining quantitative and qualitative analysis.​​
Following her undergrad in Law, she was admitted to the Barreau du Québec as a lawyer and she also obtained a master in business administration focused on Global Business models. She worked three years as a lawyer and as a business strategy advisor. She completed her research training through focusing on methods courses to develop her skills in social science research methods (including ICSPR summer program at Michigan University, and qualitative, quantitative and research design courses). She has had the opportunity to work with 3 political science professors on projects relating to the design of international agreements, the resilience of institutions and a provincial strategic group grant application. She also obtained competitive Canadian national scholardships to further her PhD research. She is actually in charge of co-organizing the IPE Chair students' seminars twice a month. Interested participants are invited to contact her directly.
Main activities:
2021-2022 - Fellow for the Action Canada Fellowship - 10-month public policy leadership program that aims to enhance emerging leaders' understanding of the country and public policy choices for the future.
2019 - ongoing - Member of the steering committee for the UniC International Student Climate Network and Summit
Main research funding:
2020 - Joseph-Armand Bombardier Canada Graduate Scholarship (PhD activities) from the Social Sciences and Humanities Research Council (SSHRC) (3 years)
2020 - Doctoral Research Scholarship from the Fonds de recherche du Québec - société et culture (FRQSC) (4 years) (declined)
2019 - Joseph-Armand Bombardier Canada Graduate Scholarships (Master's program) from the Social Sciences and Humanities Research Council of Canada (SSHRC)
(1 year)
2019 - Master's research scholarship from the Fonds de recherche du Québec – société et culture (FRQSC) (2 years) (declined)
2019 - Hydro-Québec excellence scholarship, Master's recruitment level from the Institut en environnement, développement et société, Université Laval – For excellence and research project on interrelations between environment, development and society.
Contact : veronique.fournier.18@ulaval.ca
Peer-reviewed articles
Morin, JF, V. Fournier and S. Paquin (2022) "The Federated Entities in Environmental Treaties Dataset: Questioning Conventional Wisdom on Green Paradiplomacy" Canadian Journal of Political Science 55(1): 226-241.

The existing literature underestimates the contribution of federated entities to international environmental agreements. This research note introduces a novel dataset on the role of federated entities in 2,077 environmental agreements. We demonstrate the value of this dataset by revisiting common assumptions that stem from the literature. According to conventional wisdom, 1) federated entities' participation in environmental agreements is a recent phenomenon; 2) this phenomenon is led by federated entities in Western democracies; 3) it has accelerated as a response to the climate crisis; and 4) it is driven by the same movement that favors the participation of diverse stakeholders. This research note questions these preconceived ideas and illustrates how the new dataset sheds light on the role of federated entities in environmental governance.